Welcome to one of the most challenging and rewarding part or full time careers In the world! A life filled with fun and adventures. Why not make a full, or part time, living out of what you enjoy doing most? And where better to further your education than a holiday Instructor Development Program?.
PADI's Instructor Development Course redefines the standard for instructor training. Coupled with state-of-the-art educational materials, the PADI IDC allows you to learn quickly and effectively. It's the most comprehensive instructor training program in the industry, let us be the first to welcome you!.
Emergency First Response Instructor Program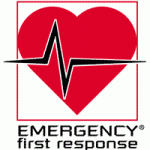 Individuals who are current CPR/first aid instructors with another qualifying organization may earn the Emergency First Response Instructor rating by completing an entire Emergency First Response Instructor Course or by attending an Instructor Crossover Program. This course is normally conducted in conjunction with the 2-day EFR Instructor course.
To enroll in an EFR Instructor Crossover Program, an individual must
Document current authorization to teach pediatric emergency care / first aid courses for another qualifying organization; or
Have completed the Emergency First Response Care for Children course within the past 24 months; or
Complete Emergency First Response Instructor Course Presentation 5 (Care for Children Course Standards and Content) and 6 (Care for Children Skills Workshop) as part of the Crossover Program.
Without the EFR Instructor rating you reduce your chances of employment and increase the risk of your students going to a colleague or rival to complete their training.Why give your students away?
Emergency First Response Care for Children (EFR CfC I) Instructor Program
The newly released and extremely popular, and necessary for anyone with children, working with children or around children is now available. The EFR Care for Children course teaches people how to provide emergency care for injured or ill children and infants. It is both easy and quick to complete and can be completed as part of a scheduled EFR Instructor course. This has been included in all EFR Instructor courses since 1 July 2005.
To earn the EFR Care for Children Instructor credential, a current EFR Instructor must meet one of the following
Complete a training session with our Emergency First Response Instructor Trainer. This may be done separately or as part of an EFR Instructor course.
Complete an EFR – Care for Children course (layperson level) and submit a completed Care for Children Instructor Self-Study Knowledge review with the application.
Document certification as a current instructor with another regionally recognized organization and have authorization to teach a pediatric emergency care course. Also, submit a completed Care for Children Instructor Self-Study Knowledge review with the application.
Certification
EFR Primary/Secondary Care and Care for Children Instructor Application Fee - A$120 NOT included.
Note: EFR Care for Children (only) Instructor Application fee A$82 is NOT included in the course price.
Emergency First Response Instructor meets the requirements for
Rescue diver
Dive master
Assistant Instructor
IDC/ OWSI
Teaching the EFR course has other advantages. Not only can you emphasize of being able to help someone in an emergency, but also you can market Emergency First Response to non-divers as a recruitment tool for new divers, as personal enhancement and as a community service course.
Your EFRI will run over one day during which you'll have the opportunity to practice your first aid and teaching skills. You'll learn about the methodology behind EFR as well as covering interesting topics such as 'the Psychology of Resuscitation'. Held after (possible before) the IE, it's a relaxed, straightforward, "no brainer" day that we're sure you'll find very rewarding.
Assistant Instructors can also take the EFRI course. As a PADI Instructor (or AI), don't you owe it to yourself to complete your training?
Please note that although equivalencies for CPR (such as "Red Cross" or St. Johns Ambulance') apply to the IDC and IE. You must have completed the EFR Course at some point prior to starting EFR Instructor training.