La Laguna Beach Club and Dive Centre offers a range of PADI Instructor Specialty dive courses Dive more, have more fun and teach about your favorite subjects.
Specialty instructor courses provide valuable teaching tips for meeting the requirements of the course. You can choose from any of the 27 standard specialty courses that PADI offers along with distinctive specialty courses your Course Director may offer. Having five specialty instructor ratings is a prerequisite for the Master Scuba Diver Trainer (MSDT) rating.
PADI Enriched Air Instructor
This is PADI's most popular specialty course. You'll be able to teach divers to plan and make no decompression dives using enriched air nitrox blends containing 22-40 percent oxygen.
PADI Wreck Diver Instructor
Exploring a sunken ship is exhilarating, but not without the need for special equipment and techniques. You'll be able to introduce divers to wreck diving in a safe, structured way, demonstrating proper safety techniques and procedures that make for a fun experience.
PADI NIGHT DIVER INSTRUCTOR
Night diving may be a little mysterious and scary for some divers, yet they want to try it. You'll be able to train divers in the basics of night diving, making it a enjoyable experience.
PADI Emergency Oxygen Provider Instructor
Providing emergency oxygen is an important first aid step for near drowning and decompression illness. You'll be able to train divers and nondivers to provide oxygen in an emergency. There is no scuba diving prerequisite for this course.
PADI Search & Recovery Instructor
Find lost items and lift them to the surface. It's fun to use the lift bag. Not only are these skills fun, but very practical and ultimately useful because eventually, you'll lose something in the water. As a Search and Recovery Diver Instructor, you'll teach divers how to search and recover it.
PADI Digital Underwater Photographer Instructor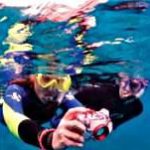 Underwater photography is one of the most popular diving specialties, and the rise of digital underwater photography has made it easier and more fun than ever.The Course is Fun and Easy to Teach. You actually become a photo "coach" not a teacher!
Whale Shark Awareness Instructor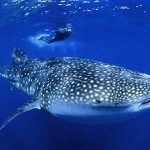 Very little is known about whale shark's biology, distribution and behaviour primarily because of conducting the research. The Whale Shark Project raise awareness about the plight of sharks in general and helps conserve this threatened species in particular, it involves divers and snorkelers in a data and image collection program. In cooperation with this project we, here in Lalaguna Beach Club organize Whaleshark Interaction trip which starts on Feb to April every year. Visit the Diveshop for more information.