La Laguna Beach Club and Dive Centre offers a range of recreational dive courses.
Bubblemaker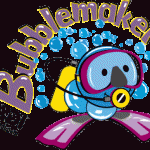 Kids can now enjoy using Scuba equipment under supervision of a professional in the swimming pool. t's fun, easy and safe. The PADI Bubble maker program is a way for youngsters to join in the family fun of scuba diving or even start a trend! Children should be OK in the water, but they don't have to be super swimmers since the maximum depth is only 2m/6 ft.
Duration: 40 minutes
Minimum age: 8 years old
Discover Scuba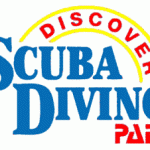 This program allows those who have never tried it to safely experience the thrill of scuba diving. An experience that gives you a taste of what you experience when you dive.
Brief orientation (video) First underwater experience in a swimming pool or a pool-like body of water. Actual scuba dive in shallow, calm water.
Duration: 2 to 3 hours
Minimum age: 10 years old
Scuba Review
Haven't been diving for a while? This course gives you a knowledge and skills overview of what you learned on your open water course. In the pool, then out diving under the direct supervision of an Instructor.
Scuba Diver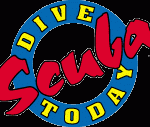 The Scuba Diver certification opens the door on the underwater world for anyone who's thought that a course would take too long or be too difficult.
Short on time and long on the urge to become a certified diver? The PADI Scuba Diver certification might just be for you.
This course requires less time than the PADI Open Water Diver course, covering:
Classroom – ( only the first 3 of 5 Knowledge Development  )
Confined water – pool (the first 3 of 5 pool sessions )
Open Water – (only the first 2 of 4 Open water training dives)
Duration: 2-3 days
To take this course, you must be at least 15 years old (or 10 years old for Junior Scuba Diver certification)
You'll be issued a PADI Scuba Diver certification card.
Open water diver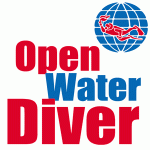 Open water course is divided into 3 parts:
Classroom – ( 5 modules quizzes and exam )
Confined water – pool ( 5 dives )
Actual open water scuba dives with a qualified PADI Instructor ( 4 dives)
You'll be issued a PADI Open Water Diver certification card. This internationally recognized credential allows you to buy or rent scuba equipment, dive from charter boats and at dive resorts, and participate in diving without an instructor present.
Duration – 3 to 4 days
Minimum age 10 years
Padi eLearning with interactive diver education on the Internet. Whether you're on the go or want to take it slow, now you can complete the knowledge development portion of the PADI Open Water Diver course online with PADI eLearning. It's a great match for your active schedule. Learn more about Padi eLearning!
Adventure Diver
After your open water course you can become an Adventure Diver in only one day by selecting any 3 Adventure dives from Underwater Navigation, Deep, Night, Wreck, Drift, Multilevel, Peak Performance Buoyancy, Underwater Naturalist or Enriched Air Nitrox.
Duration – 1 day
Minimum age for the PADI Adventures in Diving Program is 12 years old. (age 12 -14 years receive a Junior Adventure Diver).
Advanced Open Water Scuba Diver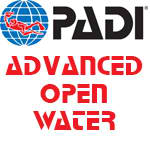 This course will develop your advanced skills and provide supervised underwater experience.
Advanced Open Water Course Advanced open water course includes 5 specialty dives.
2 core dives – underwater navigation and deep dives
3 elective dives – choose from

night dive
wreck dive
drift dive
multilevel dive
peak & performance buoyancy
underwater naturalist dive
underwater photographer dive
search and recovery

Duration – 2 days
Emergency First Response (EFR) CPR/First Aid/AED-Infant/Children/Adult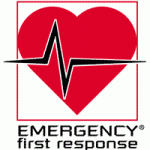 Information: This course teaches you basic first aid and CPR which may help you save a life one day.
Rescue & Efr (Combined)
Rescue Diver Course
The rescue Diver course prepares you to recognize, help prevent and, if needed, manage minor and major dive emergencies using a variety of techniques. You will gain confidence and self assurance by learning how to assist other divers and yourself, a rewarding progression to your diving experience.
To enroll in the PADI Rescue Diver course, you must:
Be 12 years or older
Have a PADI Adventure Diver certification (or have a qualifying certification from another organization)
Be trained and current for first aid and CPR within the previous two years (Ask your instructor about Emergency First Response CPR and first aid courses).